Pusher tug with brand new engines, shallow draft and liftable wheelhouse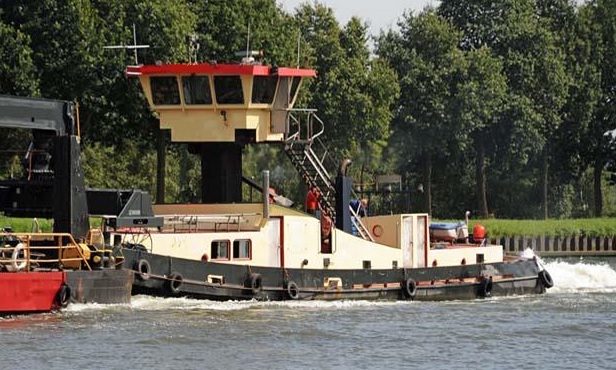 Object nr : 17000578
Built 1960 Germany
loa 27,96, beam 6,22m
present max draft 1,60m, normal draft in river 1,50 m NOTE - Draft can be reduced to 1,40 m draft !
airdraft min 4,70 m
hydr. liftable wheelhouse with view-height 9,00 m
classed by Communautairy certificate for inland navigation
NEW main engines:
In April 2020 2 x new main engines installed SCANIA each 550 bhp given total of 1100 BHP
(possible to adjust to 800 bhp each)
These new engine are new CCR5 engines.
2 new block coolers also installed.
2 FP 4 blade propellers - 4 hydr rudders (HITZLER)
2 x TWINDISC gearboxes
1 generator JOHN DEERE 28 kW
1 x generator LISTER 12 kW
Bowtruster 200 bhp DAF (tunnel)
accommodation 3 cabins
2 x hydr coupling winches
2 x manual couple winces
NOTE : including
January 2018 2 x new water-lubricated stainless steel propeller shafts are installed.
Vessel is very well maintained and in tiptop treading condition and can be viewed every day in operation in Amsterdam port range.
push certificate for barges total 4400 Mtns
Delivery prompt
incl 2 new engines, fully certified !!!
Rebuilt 2023 due to collission, new (SB) side, accommodatiuon, heating, engines replaced, news shafts and seals etc.