Couple pontoons 5,63 x 3,48 m - 4 units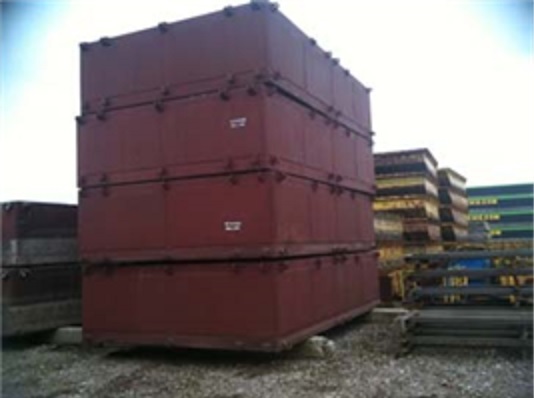 Object nr : Uniflote

couple pontoons in very good condition, almost not used.

We may now have 4 pcs of couple pontoons available as follows :

4 pcs UNIFLOTE couple pontoons
length 5,63m, breadth 3,48m, depth/height 1,26m
couplings 11 cm (4 pcs on the long side and 5 pcs on the short side)
weight per pontoon ± 7200 kgs
deck capacity 6 Mtons per m2
Built 2008 but not/nearly never used.
Pontoons painted with red iron noodle paint
Loading depending on configuration

incl coupling materials/pins etc
Subject to be unsold

inspection/delivery The Netherlands (Amsterdam port area)
Shipment to any destination can be arranged.
Try arnd 60.000 Euro all 4 enbloc including coupling materials