20 Mtns floating FIGEE bulk handling crane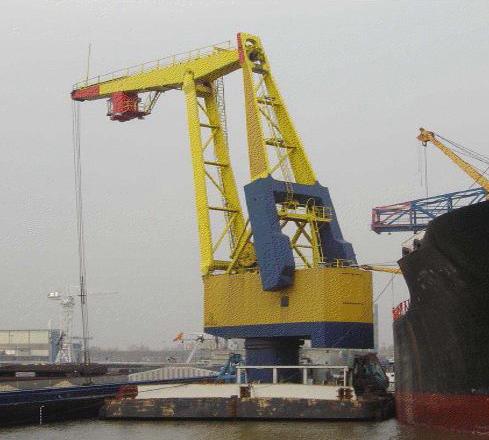 Object nr : 210678

floating bulk handling crane for loading and discharging handy/supra bulkers up to abt 60.000 Mtns DWT

20 Mtns FIGEE floating lemniscate crane
crane :
built KENZ FIGEE Netherlands 1976
lemniscate 4-rope crane
hook cap 20 Mtns on 30m swl
grab cap 16 Mtns on 30m swl
grab lifting height above waterlevel 24m
me CUMMINS, 2nd generator CUMMINS
load/discharge capacity abt 500 MTons coal / hour
1 hook
1 grab 14 cbm

pontoon :
Built 1977 Germany at Bayerische Schiffswerft Erlenbach am Main
loa 36,70m, beam 17,30m, depth 2,66m
draft 1,91m - freeboard 0,73m

Valid Dutch certificates and under annual controls by Dutch crane authority Aboma.
can be inspected in service in and arnd port of Rotterdam and unit will be found optical and technical in perfect condition.

crane and pontoon last drydocked in 2019, where completely painted bottom till top of crane, main engine completely overhauled

Crane can be delivered immediately and is subject to be unsold.