Self propelled pontoon 37 x 18 x 3,66m (ex floating bulk handling crane)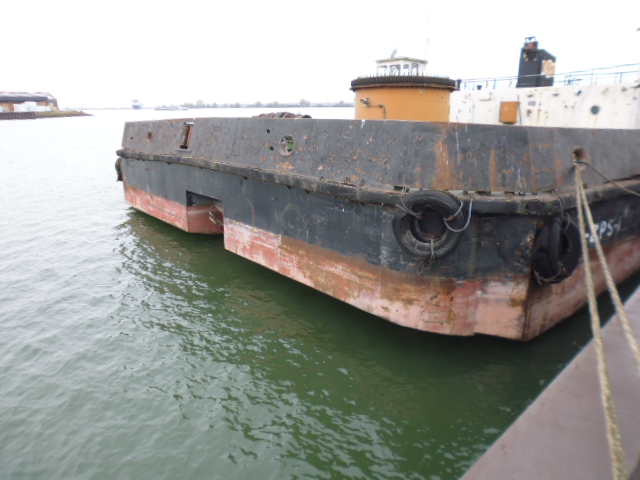 Object nr : Opportunity 50
PONTOON
Loa 36.89m m, Breadth 17.98 m, Depth 3,66 m
Draft unloaded ± 2 m max 2,75 m
Built 1974 Poland at Stocznia Szczecin
Please note, This pontoon was purchased with a discharge crane. Owners have used the crane for other project and the pontoon will be sold.
Draft when loaded 400 m tons on deck 2,84 m
The pontoon was self propelled when we sold her to present owners, but engines and propulsion did not run since 2012, so no information on engines.
The deck has some hatches and entry and a wheelhouse. not completely flattop !
Anchors, winches and the crane pedestal still on board.
Sellers idea about 125.000 Euro, quick deal, easy terms, delivery a.s.a.p. (we can guide !)
we invite reasonable offers.

Inspection and delivery : Rotterdam port area
No class, no certificates !!
Dutch flag, will be delivered with deletion certificate and tonnage certificate
Ideal pontoon for berth, service platform, work island, jetty or similar