Ex Ferry - pontoon type with engines and propulsion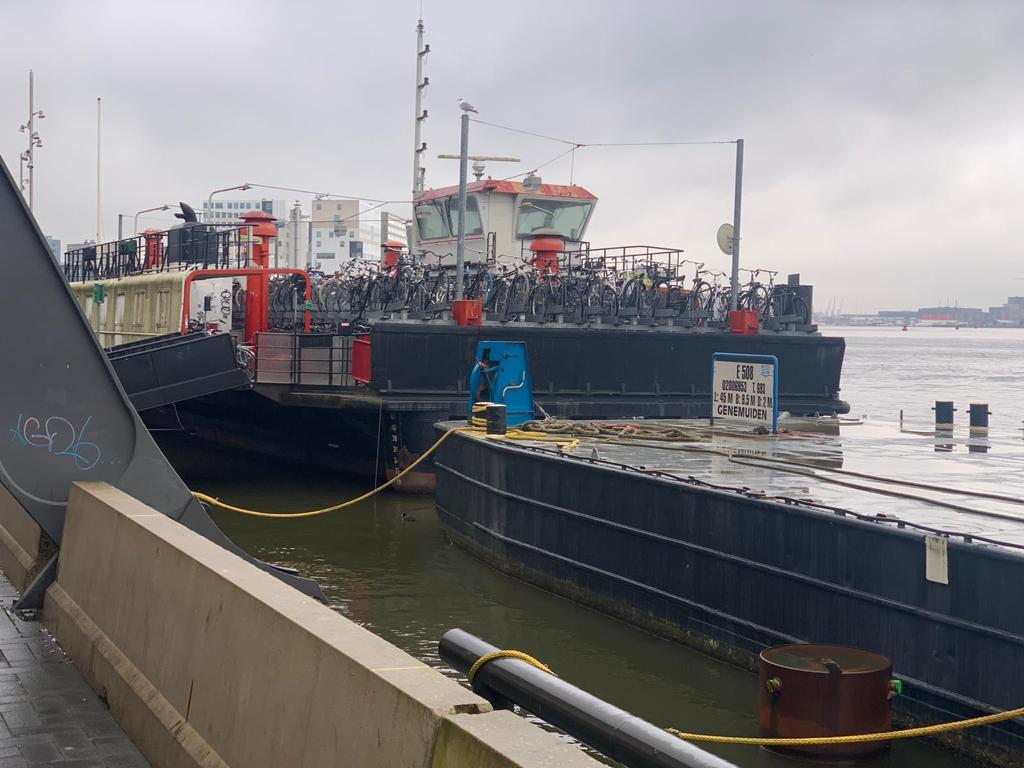 Object nr : 210680

OLD FERRY - WORK PONTOON
dimensions 34,27m x 13,40m, depth ± 4,5m
Draft 3,00 m
Built 1933 Netherlands but steel-wise still in very good condition
wood covered steel deck
vessel can move/fore/backwards and ramps on both sides
Original car/passenger ferry from Amsterdam city and last few years used as temporary bike parking at the Amsterdam train station.
Engine room with 2 generators, main engine fire-pumps etc
main engine STORK DR 218 - abt 425 BHP - 2 rudders
Hull has been measured and underwatership min 8 mm thickness

Due to renovation of Amsterdam Station this ferry / pontoon needs to be sold quickly.
The LDT empty weight of the pontoon is 290 Mtons
The pontoon will be sold without valid certificates or any other certificate.
Non Asbestos certificate etc is available.

The engines and equipment are reported all in working condition as very well maintained during her whole life.
Last few years not used but engines look very well.
propeller shaft dry and in good condition.

For someone who needs a river ferry or a work pontoon or floating space this could be a very suitable unit.

Owners price idea 125.000 EURO as is / where is Amsterdam port but inviting offers.